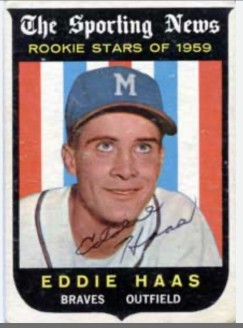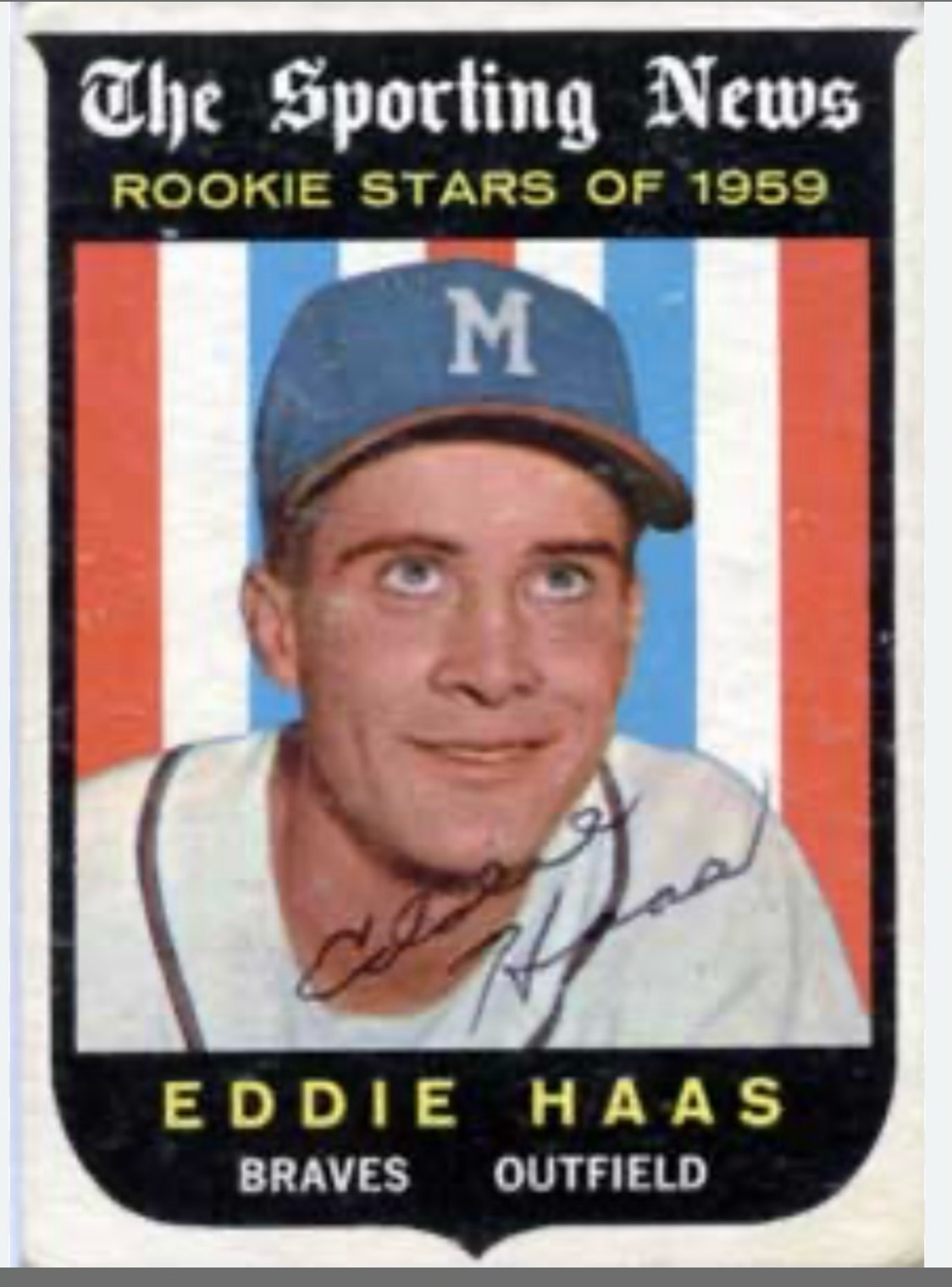 George Edwin "Eddie" was born in 1935, and Louis was born in 1941 in Paducah. The Haas brothers grew up around baseball, and both played for St. John High School. In their early years, Eddie was considered the unofficial "coach" of the St. John High School team. Their pastor agreed to be named as the coach on paper but let Eddie manage and coach the team. This would be the start of a lifetime career in baseball for him. He played for an independent team in Metropolis during his senior year of high school. It was there that he attracted the attention that got him to the major leagues. The general manager of the Chicago Cubs was raised in Metropolis, and word reached him as to Eddie's level of talent. A scout soon followed, and Eddie signed with the Cubs. He was called up in 1957 but put his career on hold to go into the service for the Vietnam War. Upon his return, he had been traded to the Milwaukee Braves system. His MLB career consisted of 55 games, .243 batting average, one home run, and 17 total hits. He remained with the Braves after his minor league career ended, managing and coaching in the minor leagues and major leagues (1974-1977) until 1984. He served as a special assignment scout for the Montreal Expos and the Boston Red Sox until 2003. Eddie has one daughter, Kathy Scheler (class of 1989), and two sons, Matt (class of 1990) and Danny (class of 1994). Matt and Danny are both scouts – Matt is with the Detroit Tigers, and Danny is with the Arizona Diamondbacks. Eddie currently lives in Louisville.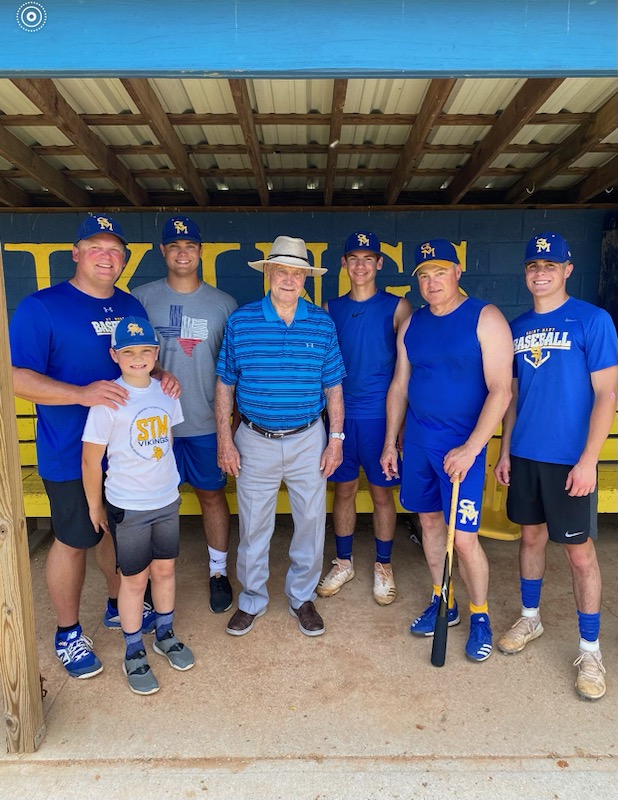 Louis signed a contract with the Milwaukee Braves right out of high school in 1959. He played four years for the Braves minor league system. He shifted his focus toward a professional career in business. He graduated from Western Kentucky University with an accounting degree and began his work as an accountant for the GAF Chemical Corp. He later joined L.S. Dubois Son and Co. as comptroller before becoming CEO. His love for baseball and St. Mary always remained. He served as Chairman of the St. Mary Education Committee and Head Coach of the St. Mary High School baseball team. He coached from 1992 – 1995. During that time, the Vikings advanced to the Regional Championship each year, winning the region in 1994. They also held the District Championship title for three of those years. Louis has four sons: Terry (Class of 1983), Tim, Andy (Class of 1989), and Chris (Class of 1995). Andy and Chris currently have alumni and children in the St. Mary School System. Andy: Drew (Class of 2021), Claire (Class of 2023), Jake (Class of 2026), Luke (Class of 2030). Chris: Bryce (Class of 2021), Brett (Class of 2025) and Blake (Class of 2029).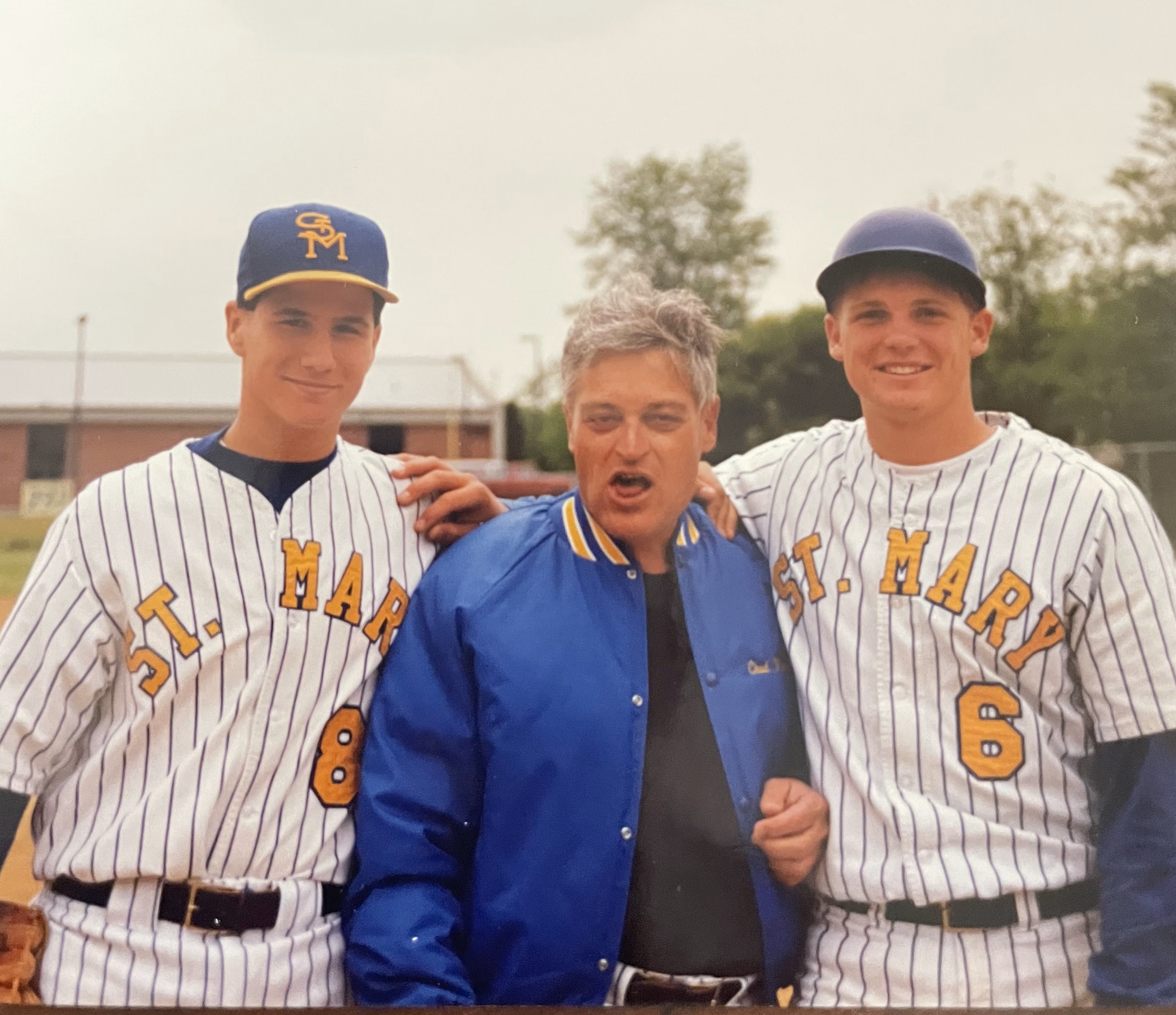 Much of the success from St. John and St. Mary baseball evolved from Eddie and Louis. Eddie led the way, building a baseball dynasty for years to come for St. Mary. So many talented members of the family followed. The Roofs are cousins, and they have had tremendous successes of their own. Phil Roof and Louis signed together for the Braves in 1959. Other cousins Paul, David, and Gene, along with their children and grandchildren, have followed, playing both collegiately and professionally. Many of them have chosen careers in the baseball industry. St. Mary is forever grateful for the path paved by Eddie and Louis and relishes the memories and notoriety that baseball has brought to our school.